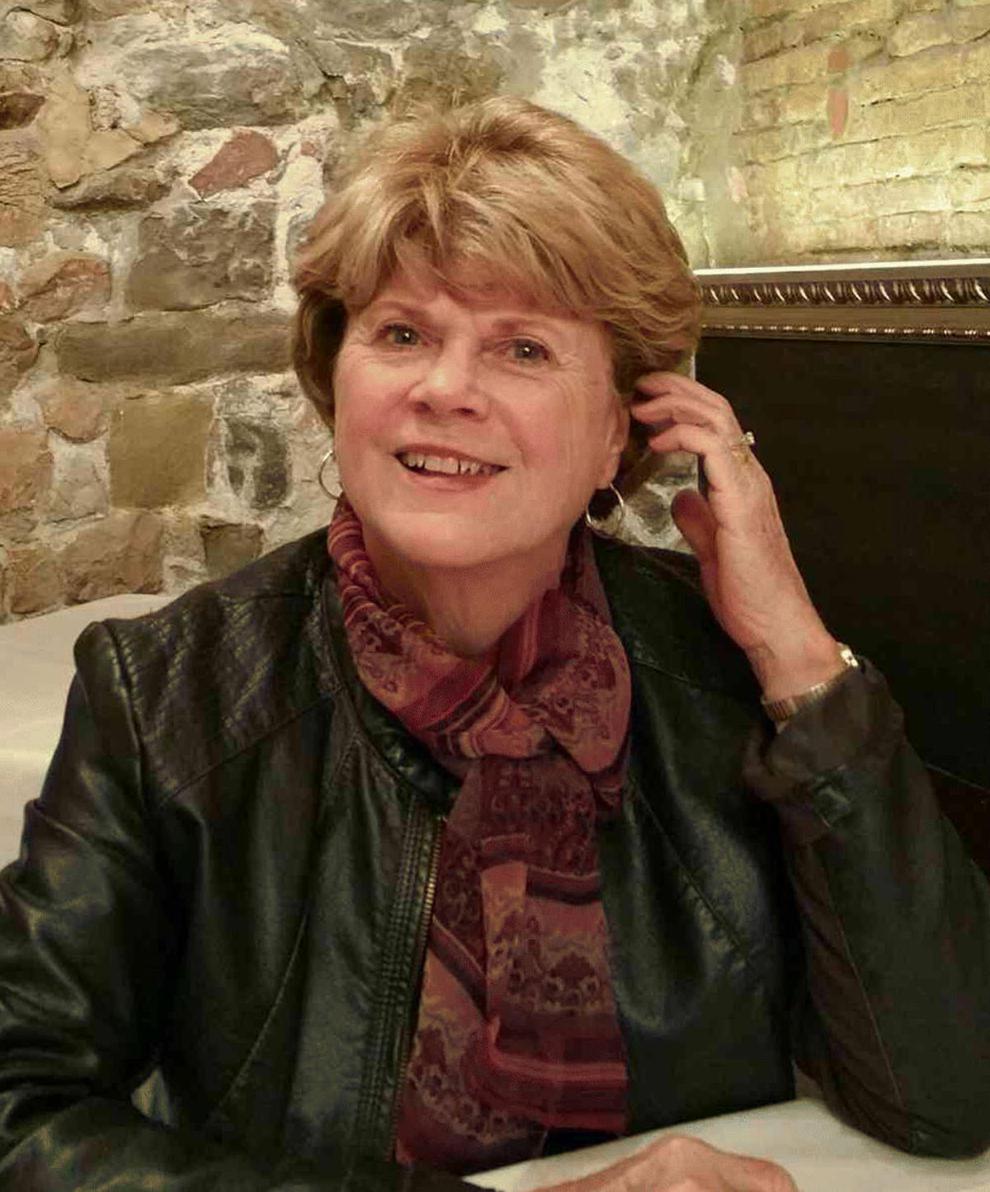 Kristin Aline Villyard, 71, of Discovery Bay, California, died Sept. 3, 2022, after a long battle with cancer. She was with her family when she passed.
She was a good friend, loving wife, incredible mother to four children (and a few dogs) and the world's best Nana to six grandchildren.
Kristin was born in Ohio on Feb. 10, 1951, to the late Raymond and Katherine Warren. She was sister to two siblings, John and Scott Warren, and spent much of her youth in Michigan City, Indiana.
Kristin was the first born child, arriving as her father finished up Reserve duty with the Marine Corp during the Korean conflict.
Inquisitive all her life, she developed extensive knowledge on many subjects and loved sharing facts with others. Kristin graduated from the University of Indiana and moved to Oklahoma, where she met her husband, Sam, when his son introduced them at a party.
She married Charles Samuel Villyard on Aug. 29, 1985, three months after meeting him. They remained married for 37 years and Kristin went on to work in California as a legal secretary, before owning her own business, K&S Enterprises, with her husband, Sam.
Kris took piano lessons as a child on an abused piano that could never quite be tuned correctly. Nevertheless, she stuck to it and as a reward, she and Sam enjoyed playing songs together on their baby grand piano.
Kristin loved to travel; it was through her local church that she went on a youth trip to Costa Rica and from that point forward, was bitten by the travel bug, especially enjoying her repeated trips to Mexico, Hawaii and Italy.
She was an avid golfer, playing in ladies groups and tournaments at the Discovery Bay Country Club; a talented watercolor artist; and voracious reader. She enjoyed literature of all kinds, from Wuthering Heights to contemporary political discourse.
Kristin was a dedicated and loving dog mom to Winston, Maggie and Remi; they traveled with her on many adventures and she was proud to share their antics with her family and friends. Her love for her pups led her to become invested in Contra Costa dog rescue and she was a reliable advocate for sharing the news of missing dogs, so that they might be reunited with their families.
She is survived by her beloved husband of 37 years, Charles Samuel Villyard; her brothers, Scott and John Warren; her son and daughter-in-law, Jason Trimborn and Meghan Crowell of San Mateo, California; daughter, Tracey Trimborn Chu of Clovis, California; son and daughter-in-law, Charlie and Jennifer Villyard of Point Reyes Station, California; and daughter and son-in-law, Titian and David Lish of Livermore, California; as well as six grandchildren, Nicole, Alexandria, Jaden, William, Sidney and Winona.
Kristin was preceded in death by her parents, Raymond and Katherine Warren of Michigan City, Indiana.
In lieu of flowers, please keep her family in your prayers and consider a donation in her honor to organizations she cared about, such as a local dog rescue or the Susan G. Komen Foundation.