LEAP's Young Professionals Committee wants young people to take part in city leadership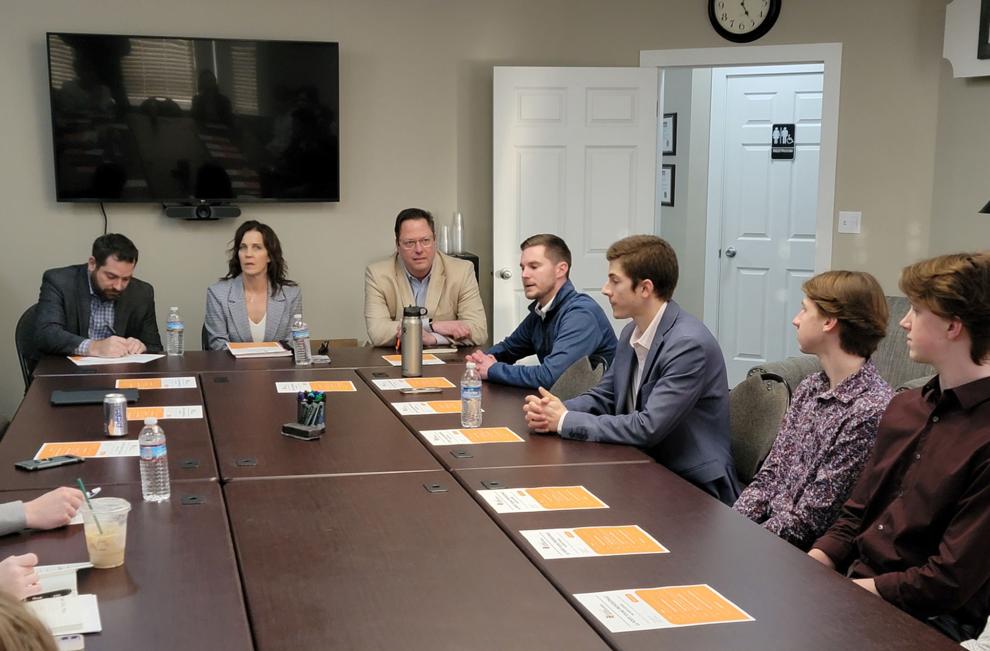 La PORTE — Young people need to take part in La Porte city leadership, or at least interact with its leaders, and one local professional group is trying to facilitate that process.
The La Porte Economic Advancement Partnership (LEAP) Young Professionals Committee (LPYP) held a panel discussion comprised of Mayor Tom Dermody, City Council Pro Tempore Tim Franke and City Councilwoman Julie West.
Dubbed the "LPYP Mayor's Council," the March 7 event brought together a showing of local young professionals, high school students and elected officials.
The goal was to allow and encourage young professionals and students to interact with city leaders by asking questions, suggesting improvements and providing feedback on the direction of the city.
"For a community to maintain momentum, it must have a strong pool of driven, dedicated young people with fresh ideas," Dermody said.
"Here in La Porte, we are so fortunate to have such amazing professionals and students in the next generation with huge hearts for the community they know and love, and a desire to see it get better.
"This was a great discussion, and I am encouraged to know that the future of our city is in great hands," he said.
A major theme during the discussion was the importance of young people getting involved in their communities, and doing their own research on the elected officials at the city, county and state level.
"It was very encouraging to see so many young professionals and high school seniors around the table," La Porte City Council member Julie West said.
"As a city official it is important to hear and listen to the people we serve. When we include our young professionals, they bring a fresh, positive outlook to the discussion and our city."
The conversation was led by LEAP Workforce Development Coordinator Erik Nelson, who oversees the La Porte Young Professionals group with assistance from Lindsay Kneifel, director of marketing and communications for LEAP.
The LPYP comes together once a quarter to build connections and discuss important topics affecting the community.
"Often times, and I was once guilty of this as well, community members in their teens, 20s, even 30s and 40s do not pay attention to their local government or what is happening in their communities," Nelson said.
"It is important for us to be engaged and informed. That does not mean everyone needs to run for office, but it is important that we are informed and find ways to contribute to the betterment of the places we live."
The La Porte Young Professionals committee is always looking for new members to share in the discussion and build a better network. If you are interested in joining or attending an event, contact Kneifel at LindsayK@laporte partnership.com or Nelson at ErikN@laportepartnership.com.