Commission member Morris frustrated by lack of progress to eliminate gerrymandering in Indiana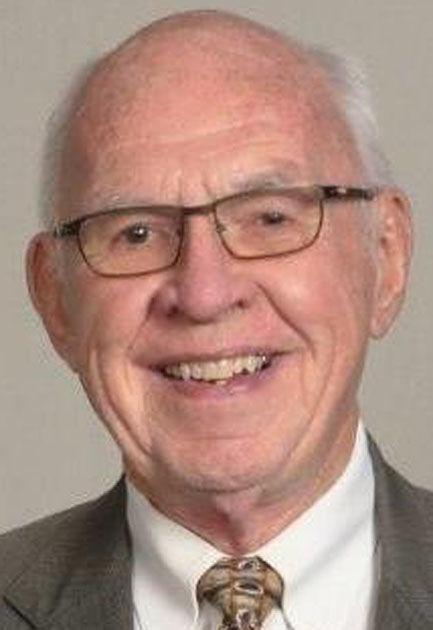 La PORTE — Even with some changes made to its legislative district maps in 2021, Indiana is still considered among the most gerrymandered states in the country.
"Redistricting is really an important issue ... and it suffers from a malady called gerrymandering," said Leigh Morris, a member of the Indiana Citizens Redistricting Commission.
The former mayor of La Porte discussed the state's recent redistricting at Monday's meeting of the La Porte Rotary, of which he is a member.
Gerrymandering is the concept that the party in power draws legislative districts to guarantee its future success.
"This has been a problem that has bothered Indiana for a while and we were hoping to maybe improve it a bit this year," Morris said.
When a census is completed every 10 years, each state must go through a redistricting process to make sure districts represent the new population trends.
Gerrymandering is not a Republican or Democrat issue, Morris said. "Both parties are equally guilty...
"In Indiana it's gotten worse ... by a number of different measures, Indiana is considered one of the most gerrymandered states."
Over the past 20 years Morris has gone to the General Assembly and talked to legislators about the need for change.
"I got the same message every year, even from members of the General Assembly who were in favor of some changes.
"They said, 'You know, this is not a big problem for the people of Indiana. I don't hear from the people about a problem with gerrymandering so until it's really something that the people are pushing, it's probably not going to be addressed'," he said.
The League of Women Voters of Indiana, Common Cause Indiana and about 23 other organizations formed the All In for Democracy Coalition, which focuses on the need for an independent redistricting commission.
"That would do the spade work on redistricting after the census figures are available and would draw the maps in such a way that they represent the population and the people in Indiana," Morris said.
The group did not get a warm reception from the General Assembly.
"We don't have any authority, but we wanted to demonstrate to the General Assembly how a multi-partisan group – such as an independent commission – can do the job, draw the maps fairly and equitably, and eliminate the gerrymandering," Morris said.
The commission included three Democrats, three Republicans and three individuals never associated with either party. Morris was one of the Republican members.
He said the commission held public meetings in all nine congressional districts so the public could provide input.
More than 1,000 people participated, and a transcript of the hearings was given to every member of the General Assembly.
"In that process we really worked through a number of priorities. We said there are laws that require certain things to be done with redistricting," Morris said.
The population has to be exact in terms of congressional districts and districts must be contiguous.
"We think they also ought to be drawn in such a way that they are politically competitive. In other words, don't stack the population in such a way that there's no way a person from another party could ever be elected," he said.
Though 55 percent of Hoosiers are Republicans, Morris said the party has 80 percent of current representation.
"We think competitive districts are important. We also said, you ought to be sensitive to communities of interest – not separate them," Morris said.
The process, he said, needs to be more transparent with public input once maps are drawn.
"We didn't succeed with getting transparency because that redistricting was done in the dark of night, behind closed doors, in very short time," Morris said.
The commission sponsored a map-drawing competition and the winning maps were shared with the members of the General Assembly.
"We had software available, and all the demographics were available to people to try their hand at drawing maps ... they felt would be fair and competitive," Morris said.
The outcome, Morris said, was new maps which are replications of 2011's approach – with a few exceptions.
"They're equally gerrymandered as they were in the past," he said.
The biggest impact for La Porte County is the change in the 2nd Congressional District. The city of La Porte is now divided between the 1st and 2nd districts.
"The city of La Porte is now being split into two districts – we've always been in the second district. Otherwise, the map is basically the same – seven Republican representatives and two Democrats, and really no opportunity to change that pattern," Morris said.
Maps for both the state Senate and House are essentially the same. In Northwest Indiana there were minor adjustments in Lake County to account for a population shift from north to south.
Morris said the efforts of the commission at least brought attention to the redistricting process.
"I think we've encouraged a greater understanding of what's involved ... I think we want to continue that this is not an adversarial approach – this is a partnership with the General Assembly," he said.
The commission also believes Indiana, along with 13 other states, should move to an independent redistricting commission, established by law to draw maps and propose them to the General Assembly.
"You'll see us working very diligently and very hard to get that independent redistricting commission established," Morris said.
The goal is to move Indiana from a being a state where voter turnout is among the lowest in the nation to one of the highest.
In 2014, Indiana was 50th in voter turnout. In 2020 Indiana improved to 42nd.
"That's ridiculous that Indiana is in that position. Quite frankly, we believe it's the impact of gerrymandering," Morris said.